Freight Brokering – The Perfect Home Based Business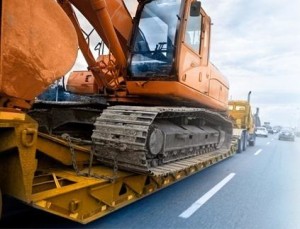 Have you been looking for a real business opportunity that allows you to work from your home or office? Then look no further because I would like to introduce you to the industry of Freight Brokering. You will soon find out that this is an "Explosive" industry that doesn't have a downside. There will be over $1,000,000,000,000 (That's One Trillion Dollars!) worth of freight that will be transported throughout North America in 2013.
For Freight Broker Agents, Freight Brokers and Independent Freight Dispatchers, the opportunities are endless. By choosing to become either a Freight Broker or Freight Broker Agent, you will be able to work in the comfort of your own home and better yet a realistic income potential of $45,000.00 + in your first year alone may be expected! This is a dream come true for an entrepreneur who is looking to own and operate a profitable business from home. Transportation Training Group will be the one to help you achieve your financial independence as a Freight Broker or Agent.
Make the Right Choice

!
When you're considering on "Where or What Program To Attend" regarding your Freight Broker Training, you need to performs a little "Due Diligence" prior to enrolling in ANY program. You want to make sure whomever you decide for your Freight Broker Training that they are a true "Freight Broker or Forwarder". The guys at Transportation Training Group broker freight daily through guidelines set forth by the F.M.C.S.A. .You know they are a reputable company to choose for your Freight Broker Training. Transportation Training Group has over ten years of experience in providing Freight Broker Training programs to the general public. We help Individuals, Corporations and Trucking Companies establish Dispatch Centers or Freight Brokerages. We are very pleased with how successful our programs and applicants have became.
REAL COMMISSION CHECK
What was your last paycheck like? I have posted a copy of a commission check below. The agent, company details and account information have been blurred out. This is what you can make if you land the right accounts. This is an awesome job! The crazy thing about is, I have landed checks (5X) this size on only One (1) Load!

 

We Provide Value Driven Freight Broker Training Programs
When you choose us for all your Freight Broker Training needs, we'll provide you with a turn-key solution so you can start making money right away! When we design our programs, we always keep "Economics and Value" in mind. You won't find a Freight Broker Training program like ours anywhere in the world that meets or exceeds our Price, Product Quality, and Performance. Take a Look At The Programs We Have to Offer!
See What People Are Saying
I wasted thousands of dollars attending other freight broker training programs with
"No Success"
before discovering Transportation Training Group. I was lured by titles, false promises and expectations. Scott presented the industry to me in common terms, he taught me the skills I needed for this industry. I really appreciate the continued support and advise.
Andre Williams
Detroit,Michigan
Take A Look At What We Have To Offer
Below are our most popular Freight Broker Training Programs that have proven time and time again that anyone can become a success story as a Freight Broker, Freight Broker Agent, or Forwarder. Click on the links below to learn more about what each program has to offer!
What's The Catch?
There are endless promotions and opportunities available for you to consider. I however am going to introduce you to one that actually works. I have been brokering freight and dispatching trucks for well over a decade. I will tell you this, there is simply no other opportunity available that will allow you to make this kind of money while working out of your own home.
The Best Is Yet To Come…
You don't want to dish out thousands of dollars on other inferior Freight Broker Training programs, do you? Of course not! Transportation Training Group is proud to say that we are the most successful corporate trainer in North America. Just take a look at our Freight Broker Training services and programs that we have to offer.
Instructor Qualifications, the primary instructor for the Freight Broker Training programs offered by Transportation Training Group is Scott Woods. Scott is the instructor that you want to learn from as he has a tremendous resume for moving millions of dollars in freight. Scott has been involved in freight brokerage transport of $20,000,000.00 dollars in gross freight revenue! His customers rake in over $5,000,000.00 dollars every year in gross revenue!

Anyone serious about becoming a freight broker, or freight broker agent, look no further than Scott Woods. Scott is the industry authority. He is active in all facets of brokering and transportation. If you want to know the industry inside and out, how to talk to shippers, how to talk with carriers, how to get your best rate.
He tells you how it is, not what you want to hear!
I started moving loads within ten (10) days of being hired by a freight brokerage
Learn From The Best!
Gilbert Deal
Daytona Beach, Florida 
The Door To Success Awaits….

Will You Turn The Key?
You will soon find out that Freight Brokering isn't difficult to do. However, you do need to have a great work ethic, be able to multitask effectively, have superior inter-personal communication skills, and oh yeah, a great poker face. Transportation Training Group will teach you the rest. So if you've been looking for the perfect home-based business that'll help you become financially independent, your search stops here. Please review our Freight Broker Training Programs and services and let us know if you have ANY questions.